Landmark Productions
in association with Project Arts Centre and St. Ann's Warehouse
THE APPROACH
written and directed by Mark O'Rowe
starring Cathy Belton, Derbhle Crotty and Aisling O'Sullivan

WATCH ON DEMAND | BUY TICKETS UP TO 31 JANUARY
Watch On-Demand: Did you miss the live broadcasts of The Approach?

You can still buy a ticket for the 'Video on Demand' (VOD) recording up until 31 January. The VOD is available for 7 days from when you first open the link. Book Tickets Here.

This recording also includes a post-show discussion with writer/director Mark O'Rowe; cast members – Cathy Belton, Derbhle Crotty and Aisling O'Sullivan, and is hosted by author, Louise O'Neill.
A live-captioned On-Demand option is also available. (Note – this does not include the post-show discussion).
RUNNING TIMES
Show duration: 60 minutes
Post-show talk: 30 minutes approx
Book Tickets Here.
Download Show Programme Here.
---
REVIEWS
The New York Times
★★★★ 'a 60 minute jewel of a play'
The Guardian
★★★★ 'of all the streamed productions I have seen in the past year, this one comes closest to capturing the focus and tension of live theatre'
The Guardian
Listen carefully…
Three women.
Three conversations.
As the details of what they share begin to diverge, we realise that a subtle game of survival is being played.
Following previous sell-out performances in Edinburgh and Dublin, The Approach now makes its debut on the virtual world stage with three live broadcasts this January from Project Arts Centre.
Utterly riveting and engrossing, Mark O'Rowe's remarkable play reveals a profound truth about relationships, and about our deep, abiding need to make sense of our world.
Three conversations draw us into the inner lives of Anna, Cora and Denise. What will they reveal to each other? And what does each of them have to hide?
The Approach is a play about being human, an exploration of betrayal, and an appeal to listen before it's too late.
When The Approach first premiered at Project Arts Centre in 2018 it was hailed by audiences and critics alike and received a raft of reviews across the board. These live broadcast performances will bring back to the stage 'three of the finest performers of their generation' (The Irish Times) – Cathy Belton, Derbhle Crotty and Aisling O'Sullivan – in what have been described as 'breathtaking performances' – ★★★★★ The Observer.
Buy the published playscript of The Approach HERE.

---
Reviews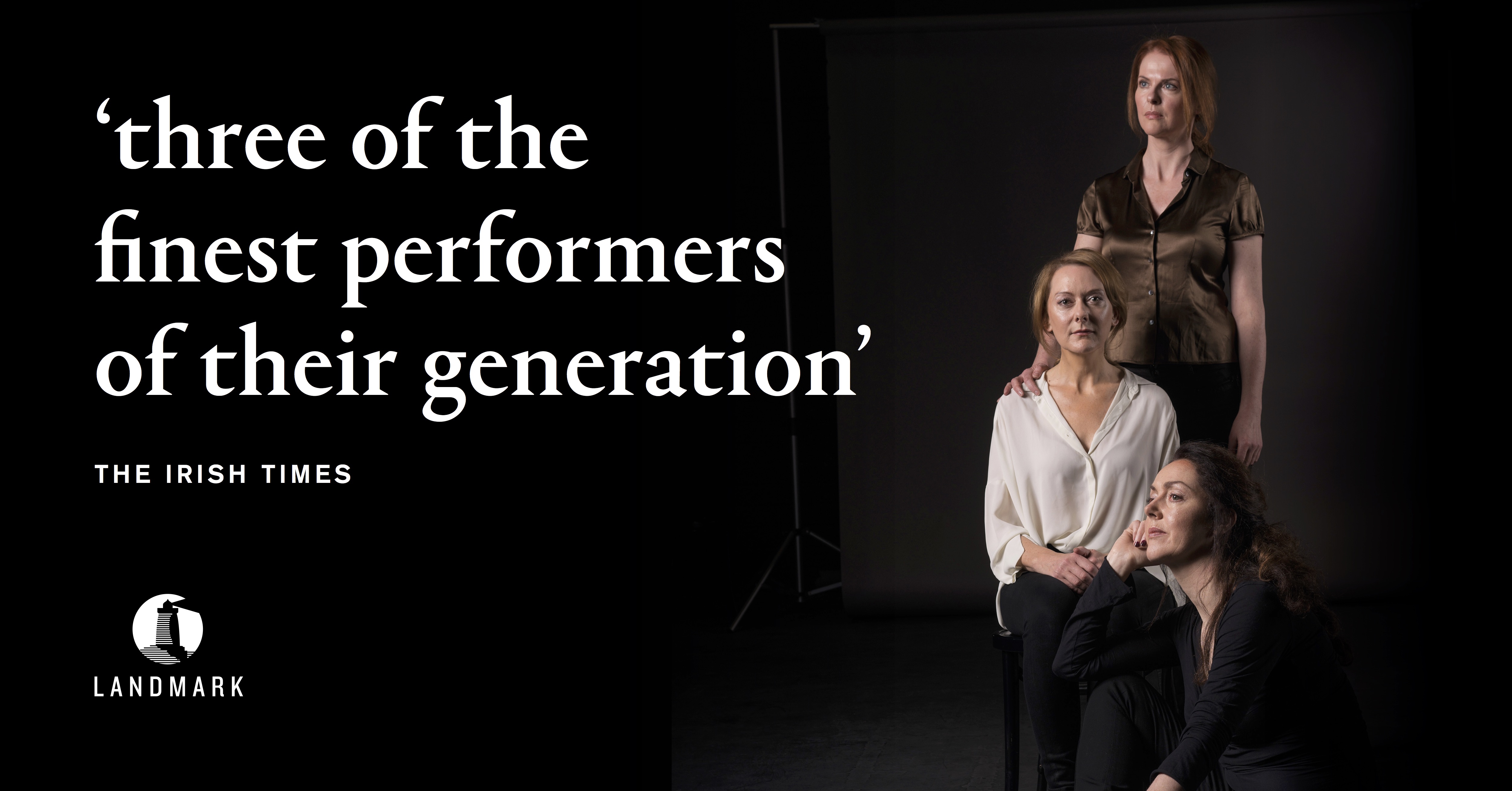 ★★★★★ 'compelling new work … stunning study of everyday relationships … breathtaking performances by Aisling O'Sullivan (Anna), Cathy Belton (Cora) and Derbhle Crotty (Denise): not a word, not a gesture is wasted; not a pause too long or too short. O'Rowe directs with vivid economy.' – The Observer
★★★★ The Scotsman

★★★★ 'simple and significant piece of theatre … a must-see this Fringe' – Broadway Baby

★★★★★ 'a play of intense juxtapositions, of silence and anger, façade and vulnerability, distance and communion' –The Edinburgh Reporter
★★★★ 'a hymn to the ways women provide mutual support … a still play, but one that runs deep' – Fest
★★★★ 'a psychological thriller … fascinating new play' – The Sunday Times

'stunning new play … immaculate' – Sunday Independent
★★★★★ 'exquisite ensemble performance … superlative design … the stuff of legend' – The Arts Review

'holds your attention like a transfixing riddle' – The Irish Times
★★★★ 'a dream team of actors at the top of their game' – The Sunday Times
★★★★ 'three of Irish theatre's foremost performers' – Irish Examiner
★★★★ 'beautiful script … riveting' – Irish Mail on Sunday
★★★★ 'brilliantly subtle and utterly engrossing' – Sunday Business Post
---
Watch an interview with Mark O'Rowe | Writer/Director
---
Watch an interview with Cathy Belton, Derbhle Crotty & Aisling O'Sullivan
---
Writer/Director Mark O'Rowe is one of Ireland's leading playwrights. His recent work includes the award-winning Our Few and Evil Days at the Abbey Theatre, and DruidShakespeare, his acclaimed adaptation of Shakespeare's history plays for Druid Theatre Company. His feature film The Delinquent Season will be released early next year.
Produced by Landmark Productions, the company's recent work includes the world premieres of Woyzeck in Winter, adapted and directed by Conall Morrison, and Enda Walsh's Arlington, Ballyturk and Misterman, all co-produced with Galway International Arts Festival; and two operas by Donnacha Dennehy and Enda Walsh, both co-produced with Wide Open Opera, The Last Hotel and The Second Violinist.
---
The Approach received its world premiere in Project Arts Centre, Dublin on February 6th, 2018. It played at Assembly as part of the Edinburgh Festival Fringe 2018, supported by Culture Ireland GB18: Promoting Irish arts in Britain.